OUR STORY
At Glens of Antrim Distillery, our story dates back three generations to when the McKillop family founded Glens of Antrim Potatoes. Today, we continue our proud legacy of providing families across Ireland with high-quality produce. But that's not all - we're now expanding our horizons and venturing into the world of whiskey.
Our distillery, due for completion in 2024, will be the home of our signature whiskey. We'll be distilling and filling our founder's casks with the same care and attention to detail that has made our potatoes so popular.
Our whiskey is a labour of love, a tribute to our family's heritage and the stunning landscapes that surround us in the Glens of Antrim.
The 'Lir Irish Whiskey' concept was born

Planning was submitted for the distillery build

Founders Casks began resting
Distillery Planning due to be passed
GLENS OF ANTRIM DISTILLERY
At Glens of Antrim Distillery, we're committed to crafting premium Irish whiskey that captures the essence of our stunning land. While we're continuing to distill our Lir Irish Whiskey off-site, we're excited to announce that construction of our state-of-the-art facility will begin in the coming months.
Scheduled for completion in 2024, our distillery will be the birthplace of our signature whiskey. From the distillation process to the filling of our founder's casks, we'll be using the same care and attention to detail that has made our Lir Irish Whiskey so popular.
So if you're a whiskey lover or just looking for a taste of Ireland, be sure to keep an eye on Glens of Antrim Distillery. We're dedicated to bringing our unique blend of tradition and innovation to the world, one sip at a time.
Our mission is to transport a new generation of whiskey drinkers to a world of myths and stories - so they can write their own.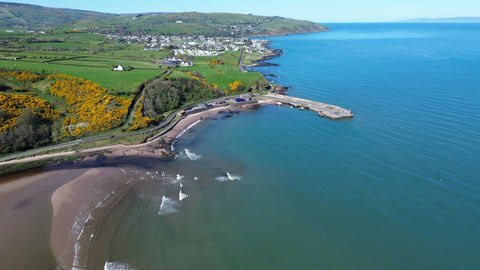 ROOTS
As a family-owned business, we have a deep respect and appreciation for where we come from. Our passion for our craft and the expression of our whiskey is always rooted in the elements and beauty of the natural landscape and myths of our home in County Antrim.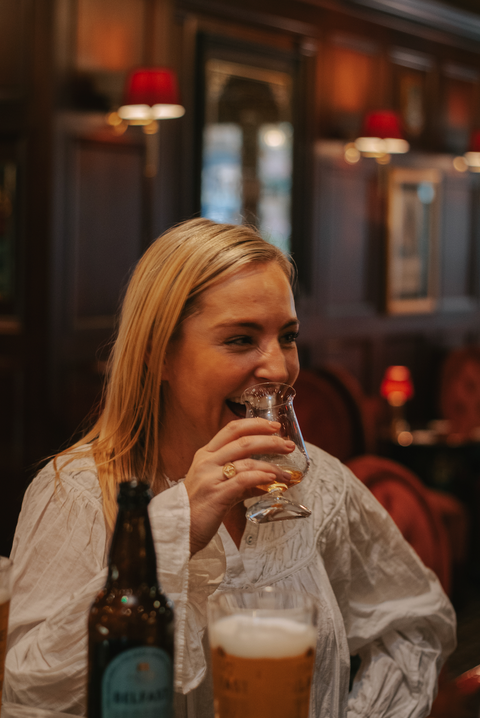 STORIES
We believe a glass of whiskey holds incredible stories and has the power to connect people in endless ways. From Irish crafting techniques passed on for generations to the moments you share a glass of Lir with friends and family, our whiskey infuses Irish tradition with the modern experience to tell not only our story, but yours, too.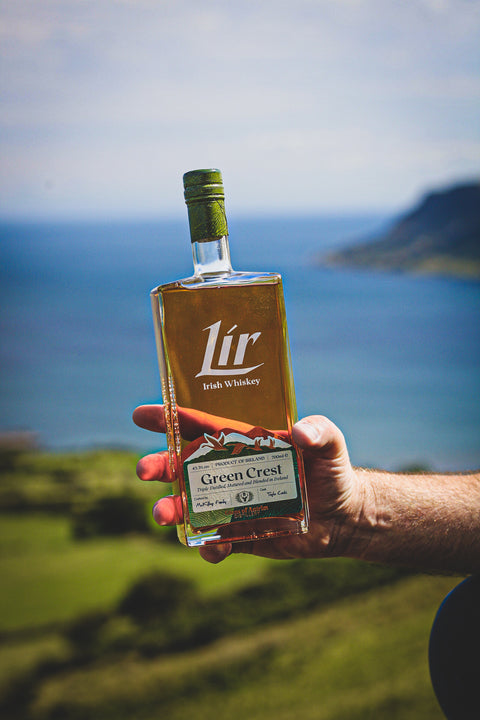 SUSTAINABILITY
We are a perpetual work in progress. We promise to be dedicated to implementing sustainable practices, from our sourcing to our distillation process, that reduce our environmental footprint.
THE DISTILLERY DESIGN
We look forward to bringing our vision to life with the new distillery. This new opportunity will strengthen our ties with the local community and create numerous job opportunities in the area.