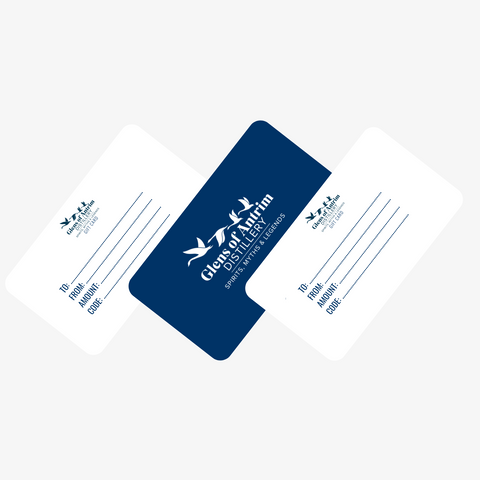 Glens of Antrim Distillery
Gift Card
Need a gift for a special someone but don't know what to buy?
A Glens of Antrim Gift Card means you'll never get them something they don't like
You will receive your Gift Card via email. It can be redeemed at any point within the 2 year period after purchased. (Please check Junk folder if it doesn't show up immediately after purchase). The card can also be added to your apple wallet for easy access.
*Please be aware, we do not send physical Gift Cards.
SUGGESTED RECIPES
Explore a world of recipes, using Lir Green Crest