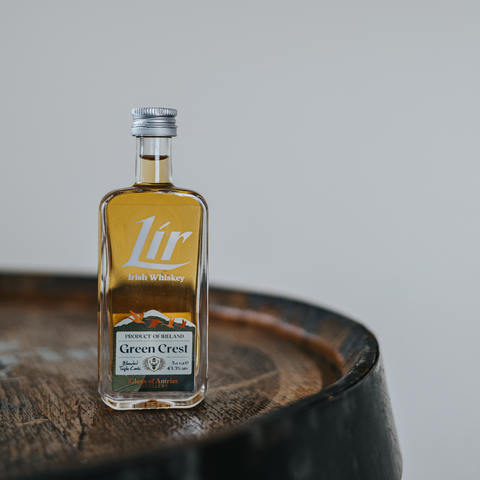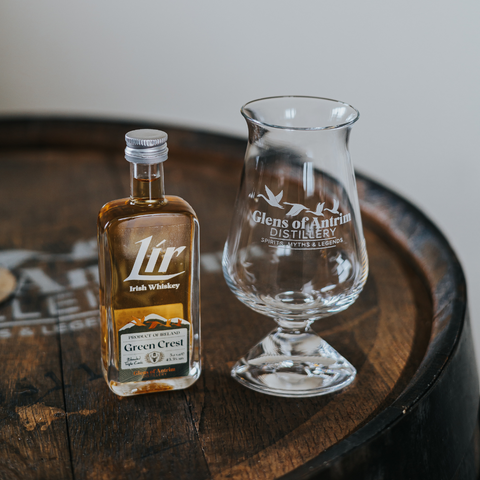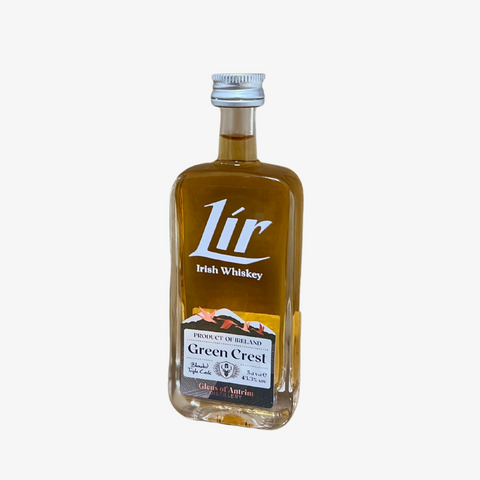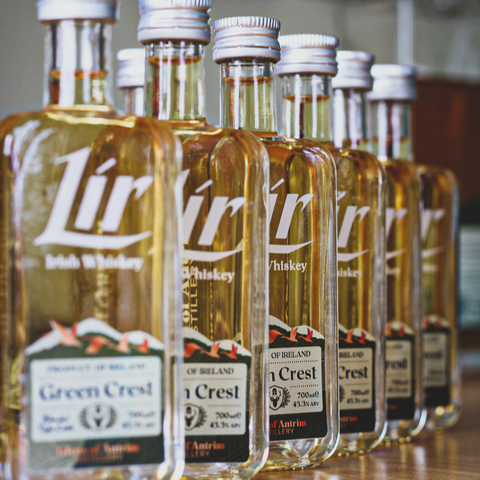 Glens of Antrim Distillery
Little Lir Green Crest (5cl)
Looking for a quick and easy way to indulge in the delicious taste of Lir Green Crest? Look no further than our miniature sized 5cl bottle. Perfect for those who don't want to commit to a big bottle, this little gem packs a big punch of flavour.
Lir Green Crest is a unique and characterful spirit that's sure to please even the most discerning palates. With its rich and warming notes and a flavor profile that includes hints of toffee, vanilla, and chocolate, this whiskey is a true delight for the senses.
Our 5cl bottle is the perfect choice for those who want to experience the exceptional taste of Lir Green Crest without having to purchase a full-sized bottle. Whether you're looking for a special gift or simply want to treat yourself to something indulgent, this miniature-sized bottle is the perfect choice.
So why wait? Add the Little Lir Green Crest 5cl bottle to your collection today and experience the unique and delightful taste of Lir Irish Whiskey.
Nose: Mellow, hints of apple with toffee & cacao

Palate: Very pleasant with toffee, vanilla, and chocolate

Finish: A rich, warming, with a slight malt finish
SUGGESTED RECIPES
Explore a world of recipes, using Lir Green Crest