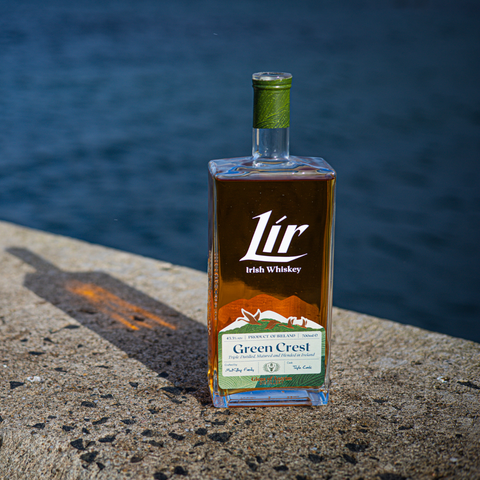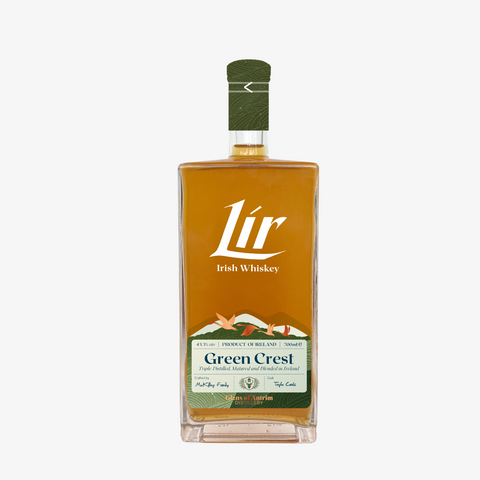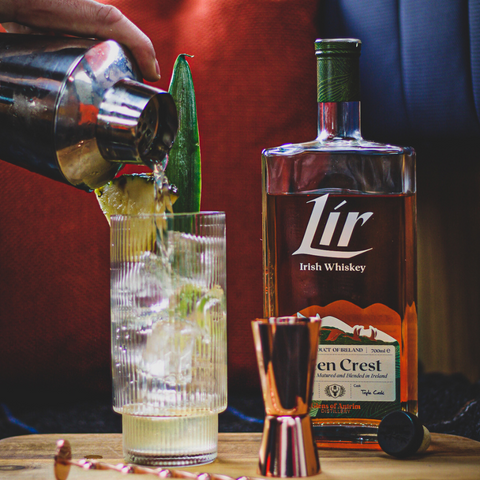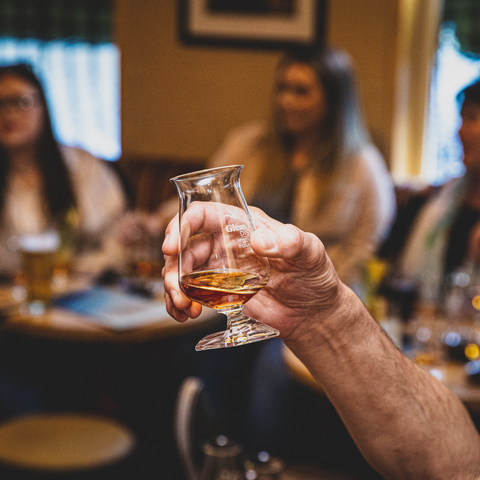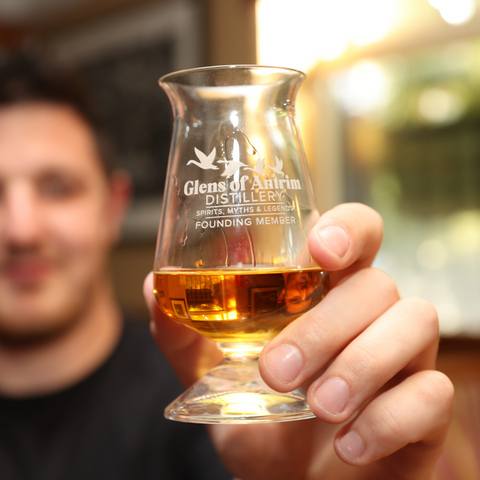 Glens Of Antrim Distillery
Lir Green Crest Whiskey
Surrounded by nature and steeped in history, there's no better setting to create whiskey than amongst the mountains and valleys in the Glens of Antrim overlooking the Irish Sea.
Introducing Lir Green Crest Whiskey, an expertly crafted spirit that is sure to impress even the most discerning of whiskey connoisseurs.
This whiskey has been expertly blended, with a portion finished in Virgin American Oak, giving it a distinct flavour profile that is truly unique. From the very first sip, you'll experience a mellow nose with hints of apple, toffee and cacao, inviting you in for what is sure to be a one-of-a-kind tasting experience.
On the palate, Lir Green Crest Whiskey is a true pleasure, with notes of toffee, vanilla, and chocolate that come together in perfect harmony. The rich and warming flavours will have you feeling truly indulgent, while the slight malt finish is the perfect complement to this complex and sophisticated spirit.
Whether you're a seasoned whiskey lover or simply looking to try something new, Lir Green Crest Whiskey is sure to impress. With its unique style and character, this spirit is perfect for sipping on its own or as the base for your favourite whiskey cocktails. So why wait? Treat yourself to the exquisite taste of Lir Green Crest Whiskey today and experience a truly unforgettable whiskey experience. 
NOSE: Mellow, hints of apple with toffee & cacao
PALATE: Very pleasant with toffee, vanilla & chocolate
FINISH: A rich, warming with a slight malt finish 
ABV:
43.%
AGE: 3 year old 
SUGGESTED RECIPES
Explore a world of recipes, using Lir Green Crest