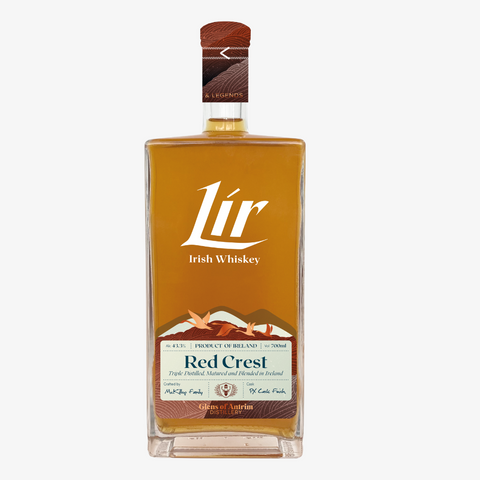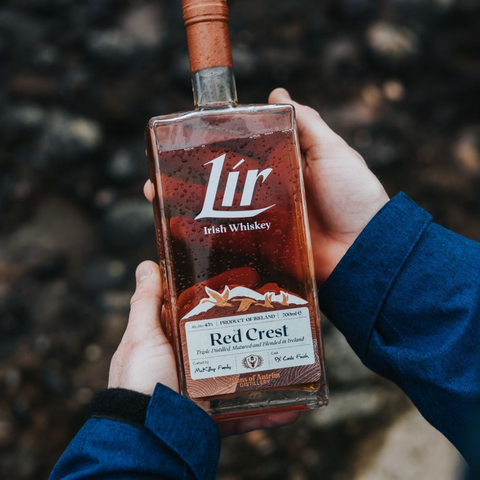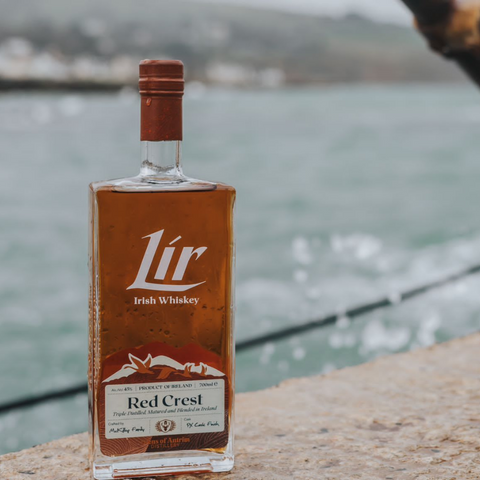 Glens Of Antrim Distillery
Lir Red Crest Whiskey
Lir Red Crest embodies the spirit of the Glens of Antrim and the natural beauty that surrounds us.
Crafted with care and attention to detail, Red Crest has been matured in a PX Sherry Cask to create a whiskey that is truly unique. From the first sip, you'll be struck by the flavours of cocoa, vanilla, and warming caramelised nuts, all balanced perfectly with a refreshing hint of lemon.
As you continue to explore this remarkable whiskey, you'll discover the elegant notes of spicy honey and rich chocolate that make up its unforgettable finish. And with a slight spice, honey, and just a touch of pepper, you'll be left with a taste that is both sophisticated and satisfying.
With its honeyed dried fruits, pink peppercorn, and spiced ginger palate, Red Crest is a whiskey that is sure to intrigue and delight. Whether you're sipping it on its own or using it as the base for your favourite whiskey cocktails, you're sure to appreciate the attention to detail and commitment to quality that goes into every bottle of Lir Red Crest Whiskey.
So why wait? Indulge your senses and discover the magic of Lir Red Crest Whiskey today!
Nose: Cocoa, vanilla, caramelised nuts and lemon
Palate: Honeyed dried fruits, pink peppercorn and spiced ginger
Finish: Slight spice, honey, chocolate and a touch of pepper  
SUGGESTED RECIPES
Explore a world of recipes, using Lir Green Crest